This is a non-smoking apartment. But OK to smoke on the balcony. NO PETS!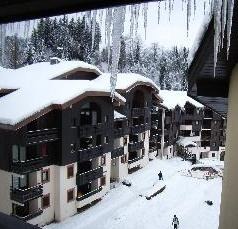 View of the apartment block

Our apartment looks out over the square

With spectacular views to the mountains
at the end of the valley

Sleeps 4/6 in 25 sq m
Bedroom with double bed
Mountain corner with 2 bunk beds
Occasional double sofa bed in sitting room
On 2nd floor with balcony with NE aspect and
SPECTACULAR VIEWS of the mountains at the end of the valley
Bathroom with shower over bath
Separate WC with storage for ski boots and suits
Sitting room area with sofa, dining table and chairs
Flat screen TV and DVD player
Kitchen area with oven/grill/microwave, hob and fridge
Ski Locker on ground floor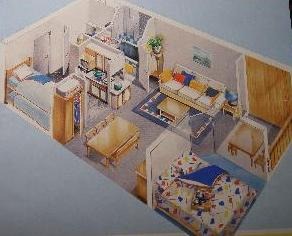 The little apartment is cosy and
great for a family with 2 children

We have happy memories of times
here with our 2 children!

This is a layout of our type of apartment - ours has the bedroom and balcony swapped over.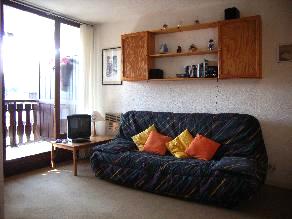 Sitting area, looking out onto balcony and mountain views. The sofa converts to a very comfortable double bed for more flexibility.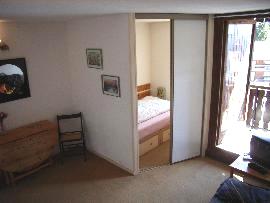 View of the dining area and into the separate little bedroom with double bed.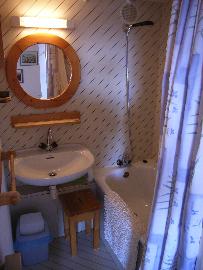 Bathroom with shower over the bath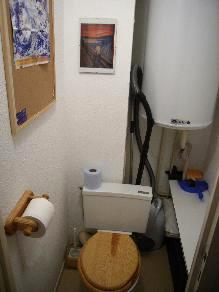 Separate WC and shelf for shoes, boots underneath and hanging rail above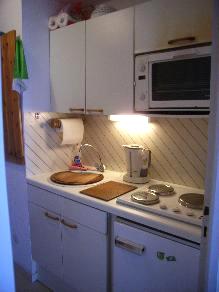 Kitchen area with oven, hob, fridge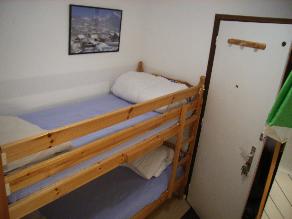 Bunk beds in Mountain Corner opposite kitchen area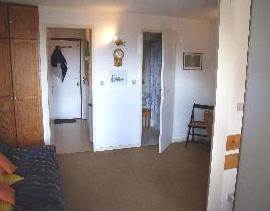 General view of the apartment from the balcony